Osmosis Retinalehyde Serum
What type of Retinol and which is the right serum for you?
Retinal (short for Retinaldehyde) is a derivative of Vitamin A.
Many of us have heard of Retinol, being one of the most common forms of the ingredient, however retinoids come in a variety of forms and strengths. Retinaldehyde is known as a 'gentle cousin' of retinoic acid, the pure form and only available via prescription.
Like all non-prescription retinoids, both Retinaldehyde and Retinol have to be first converted by skin enzymes to the only active form of Vitamin A (aka Retinoic Acid) before they can start working their rejuvenating magic.
The sequence of conversion is:
Retinyl palmitate — Retinol — Retinaldehyde — Retinoic acid (Tretinoin)
However, be aware that it also comes down to many other factors such as strength and delivery systems that can also effect the results. So to note, The Retinaldehyde used in all Osmosis Beauty skincare is encapsulated in a patented liposomal delivery system. This increases product penetration into deeper layers of the skin (dermis), so you'll see results much faster.
Retinaldehyde has been shown to improve the feel of firmness and elasticity, and reduce the appearance of fine lines, wrinkles and rough skin. It is also often tolerated than Retinoic Acid, making it an attractive option for those with sensitive or delicate skin.
Osmosis use Retinaldehyde instead of its Vitamin A counterparts because:
Retinal's composition is more bioavailable, meaning it absorbs faster and more thoroughly, making it clinically-proven to work 11 times faster than Retinol.
Retinal is 1000 times more effective at stimulating collagen production than Retinol, yet it's gentler to the skin.
Retinal is not sun-sensitizing and doesn't increase your risk of UVA/UVB damage or hyperpigmentation (like Retinol), so it can be included in your daytime skincare program.
Retinal is safe to use while pregnant or breastfeeding.
SO, WHICH OSMOSIS RETINAL IS RIGHT FOR YOU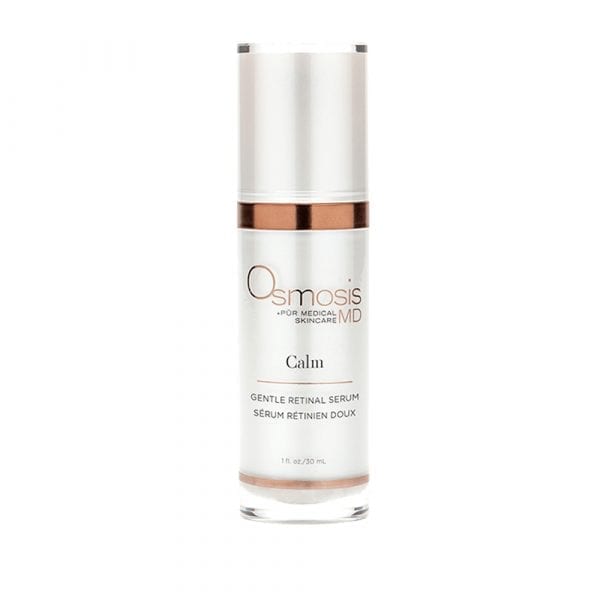 TARGET EARLY SIGNS OF AGING
With 0.0375% retinaldehyde, Calm Retinal Serum is liposomal delivered collagen stimulators and antioxidants that gently bring your skin to life along with targeted nutrients that calm and restore a youthful complexion without irritation. Gentle Retinal Serum can be used for rosacea, skin tightening, or as an anti-aging serum.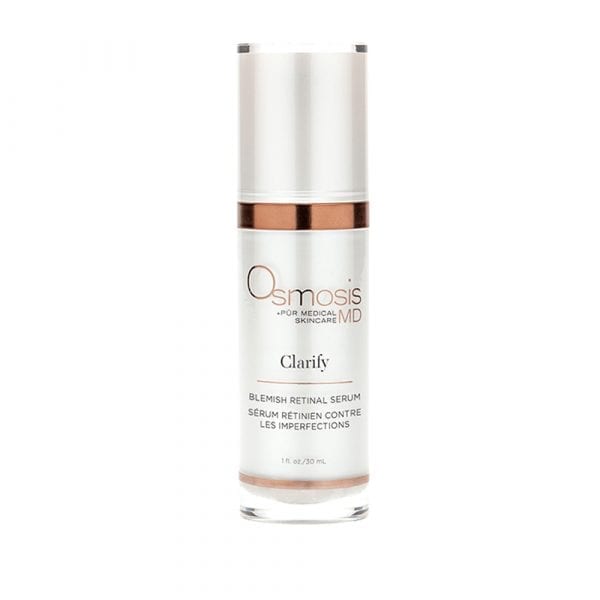 BLEMISH PRONE SKIN
Conquer acneic skin and blemishes with this potent Vitamin A skin serum featuring 0.05% retinaldehyde. This blemish treatment works to normalize oil production, reduce inflammation in skin, and promote wound repair. Blemish Retinal Serum also minimizes the appearance of blemish-related scars, as well as provides a remedy for cystic acne. This skincare serum can also be used as a spot treatment for blemishes.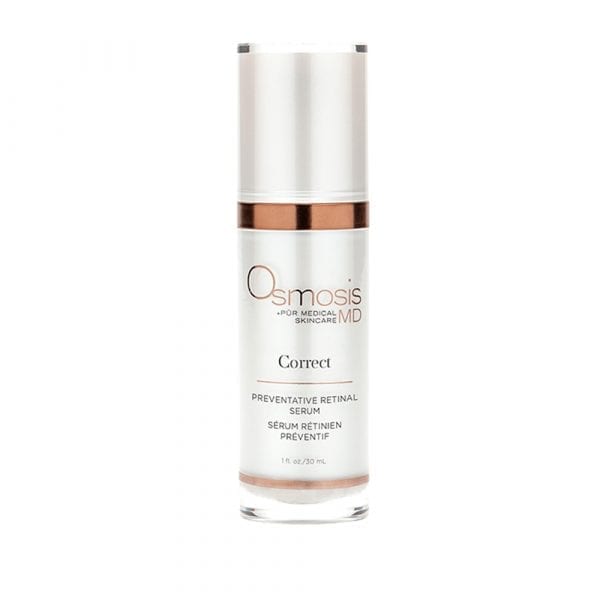 LEVEL 3 FOR NORMAL SKINS
Correct is designed for normal skin types who desire a dramatic restoration of the skin rejuvenation process. This formula sets up the ideal environment for ageing skin to remodel itself through increased skin nutrients, collagen production and elasticity. With 0.075% Retinaldehyde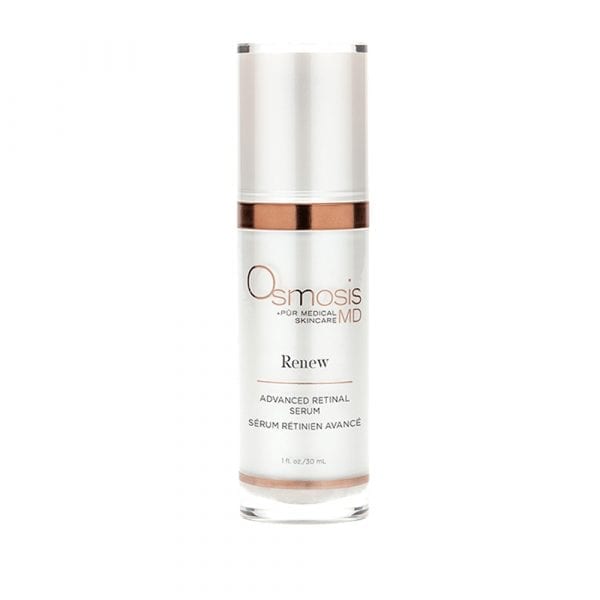 VISIBLY REDUCE SIGNS OF AGING
Designed with an enhanced delivery system, Renew Retinal Serum anti-aging serum contains 9 collagen stimulators and 7 potent antioxidants to remodel the skin. Also used as a skin tightening treatment, this skin serum, with 0.15% retinaldehyde, creates the optimal environment for cell renewal and remodelling while helping to protect DNA and restore the barrier.